INTERIOR DESIGN
Specializing in High End Residential and Commercial interior design services.

DKS is a professional interior design company and space planning firm recognized for innovation.

Our firm expertise is in space planning and implementation based on client's needs, tastes and budget.

The client's participation is encouraged in every phase of the project. Each project receives personal attention from our experienced designers and interior decorators, enabling clients to achieve excellent value for every SR invested. We work closely with architects and clients to determine the structure of a space planning, the needs of the occupants, and the style that best suits both.

CUBICAL CURTAINS

SKOPOS: Seasons collection has been designed specifically for hospitals and nursing homes and is inspired by the changing images of nature through the year. Think new buds, fragrant blossoms, soft breezes, colourful blooms, heat haze and swirling leaves which are portrayed through a colourful, contemporary collection With modern florals, spots, abstracts and a striking horizontal stripe, Seasons create a fresh, airy, light interior space which absorbs the natural surroundings.


Seasons fabrics are suitable for cubicle and window curtains, duvet covers and counterpanes. They are permanently flame retardant to full NHS specifications and are fully washable to temperatures required for thermal disinfecting.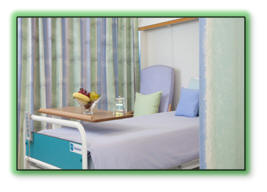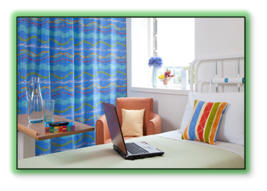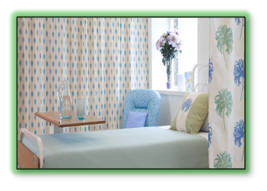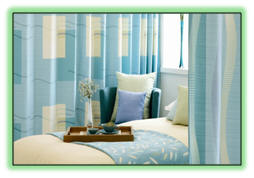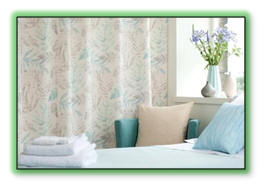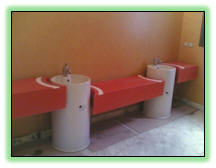 CURTAINS: Hospitals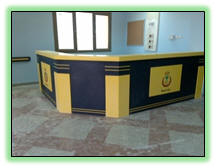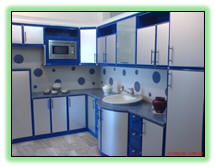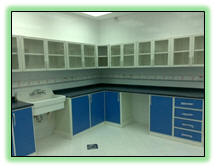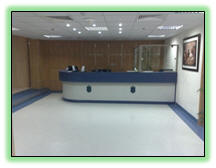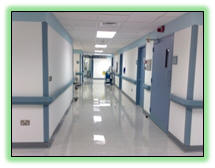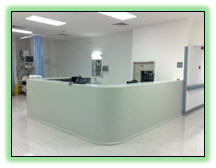 curtains: Hospitals, Universities, Schools and other Sectors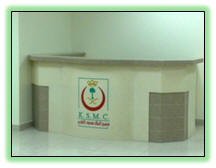 curtains: Hotels, Palaces, and other Sectors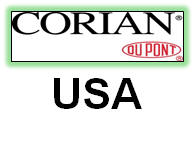 VINYL AND VISAUL THERAPY SYSTEM
•

Homogeneous multipurpose flooring suitable for normal to heavy traffic areas.

•

Densely compacted surface for improved wear and ease of maintenance.

•

Polyurethane (PUR) surface treatment: ease of maintenance.

•

Anti-bacterial and fungicidal.

VINYL: Hospitals, Healthcare Centers, Universities and commercial centers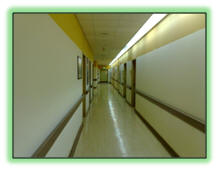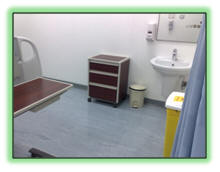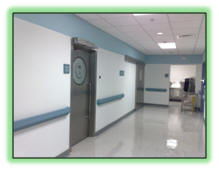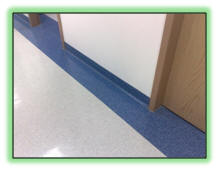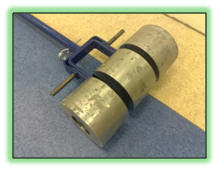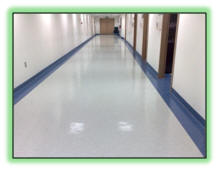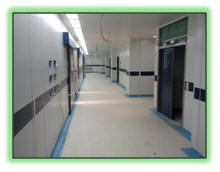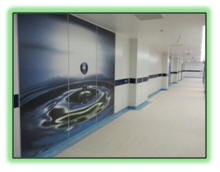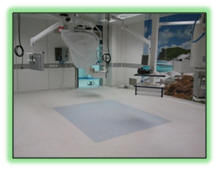 VISUAL Therapy
VISUAL THERAPY

Replacement image panels for installation in ceiling and wall mounted light boxes.

These back-lit panels are often found in hospital, MRI and healthcare facilities
PROTECTION SYSTEM :HAND RAIL
Handrail

Applications:

Offering both and excellent handgrip and impact resistance for corridors, this protection handrail features the panted mounting system Autoclip® which makes the handrail installation easier and quicker. Ideal for all public buildings: hospitals, clinics, re-education centers, retirement homes. It is fitted with bactericidal joints.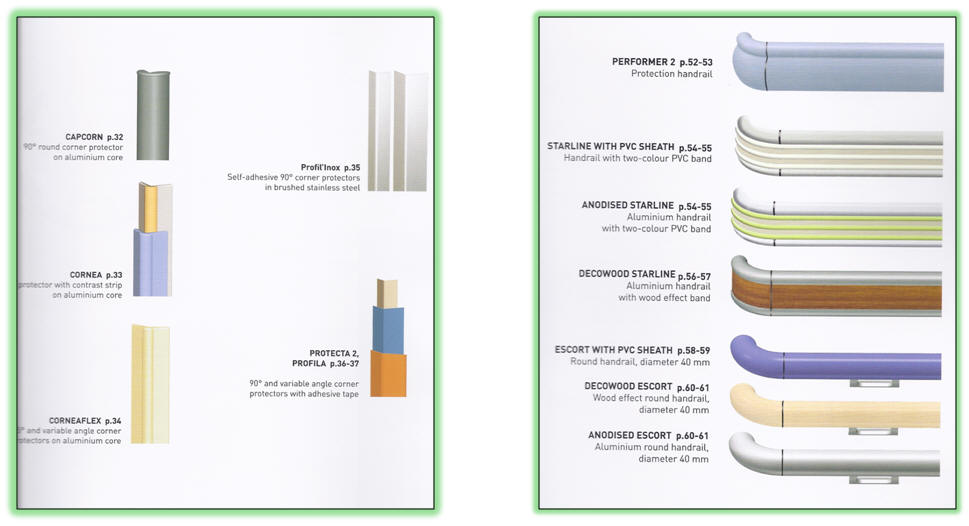 PROTECTION SYSTEM :WALL GUARD
Applications:

This horizontal protection system features contoured design to bring you the perfect combination of impact resistance and sheer good looks. Fitted at one or two levels, it protects walls exposed to intensive wheeled traffic in corridors, entrances and storage areas typically in hospitals, clinics, retirement homes, laboratories, hotels, restaurants, schools, department stores.


cORIAN BENCH TOP AND NURSE STATION

ADVANTAGES:

•

Resistance to high temp.